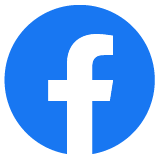 Musica Viva is a club in Palmerston North, New Zealand for people who enjoy live performances of music and whose preference is for music of enduring quality. The club warmly welcomes New Members.
Each month, from March to December we have a concert performed by some of our members (with occasional guests) in the Evelyn Rawlins Room at Square Edge. There are non-performing members too, and visitors may attend for a small fee. The concert starts at 7:30 and is usually on the second Monday of each month.
Programme & Conveners 2021
The following are the concert dates and Conveners for the 2021 year.
The first concert of the year (March 9) is free for all visitors.
March  15
Theme: "The Madness of March"
Diana Neild
(Free for Visitors)
April 12
Theme: "Time, Tides and Ties"
Mavis Fisher
May 10
Theme: "Celebrating New Zealand Music"
Christine Archer Lockwood
June 14
Theme: "Repeats"
Graham Doull
July 5
Theme: "Chameleon Melodies"
Roy Tankersley
August 9
Theme: "Home"
Ruth Trethewey
September 13
(Includes AGM) Theme: "Anything Goes"
Gaye Carrington Smith
October 2
(Saturday All Day)
YPS
Guy Donaldson [Note Day & Time]
October 17
(Sunday 2:30pm Approx.)
YPS Showcase @ The Globe
Guy Donaldson [Note Venue & Time]
November 8
Theme: "Here and There"
Joe Pape
December 6
Theme: "The Feast"
Virginia Warbrick
All concerts Monday at 7.30pm, except October 2nd and Octover 17th.
All events are at Square Edge, except October 17th.
Please contact the relevant Convener if you wish to offer a performance.
Young Performer's Scholarship 2021
The Musica Viva Young Performer's Scholarship is a performance competition for local musicians under the age of 25.
Prizes are offered in the categories of Piano, Instrumental, and Vocal.
Recent News & Updates