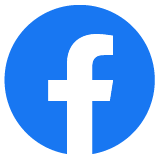 Musica Viva Manawatu, located in Palmerston North, is a music group for people who enjoy live performances and whose preference is for music of an enduring quality.
Each month from March to December we hold a concert with performers drawn from our membership. Concerts can include occasional guests. Each concert is usually held on the second Monday of each month in the Evelyn Rawlins Room, first floor, Square Edge at 7.30.
Come and enjoy the musical sounds of many eras and styles performed by local pianists, instrumentalists, singers, soloists and ensembles.
We warmly welcome New Members, performers and listeners alike.
Programme & Convenors 2022
The following are the concert dates and Convenors for the 2022 year. Also download our 2022 Flyer (PDF).
The first concert of the year (April 11) is free for all visitors.
March  14
Theme: "Beginnings"
Ruth Trethewey
(CANCELLED due to COVID)
April 11
Theme: "Performer's Choice"
Pauline Rowe
(Free for Visitors)
May 9
Theme: "Celebrating New Zealand Music"
Christine Archer Lockwood
June 13
Theme: "Performer's Choice"
Guy Donaldson
July 4
Theme: "A Youth-Led Concert"
Convenor TBD
August 8
Theme: "Performer's Choice"
Dianne Dellow
September 12
Includes AGM
Theme: "Colourings"
Ruth Trethewey
October 15
(Saturday All Day)
YPS Competition
Dianne Dellow
October 17
YPS Showcase & Prizegiving
Dianne Dellow
November 7
Theme: "Heaven's Above"
Mavis Fisher
December 5
Theme: "Sleigh Ride"
Joe Pape
All concerts begin at 7.30 in the Evelyn Rawlins Room, Square Edge, except the YPS Competition Day.
Please contact the relevant Convenor if you wish to offer a performance.
Further details in our 2022 Flyer (PDF)
Young Performer's Scholarship 2022
The Musica Viva Young Performer's Scholarship is a performance competition for local musicians under the age of 25.
Prizes are offered in the categories of Piano, Instrumental, and Vocal.
Each candidate performs an item at one monthly concert from May to September.
The 2022 Competition Day is Saturday October 15 and the Showcase & Prizegiving is to be held on Monday October 17.
Here are the results for Past Young Performer's Scholarship.
Here are the photos for 2022 Young Performer's Scholarship Finalists.
Recent News & Updates